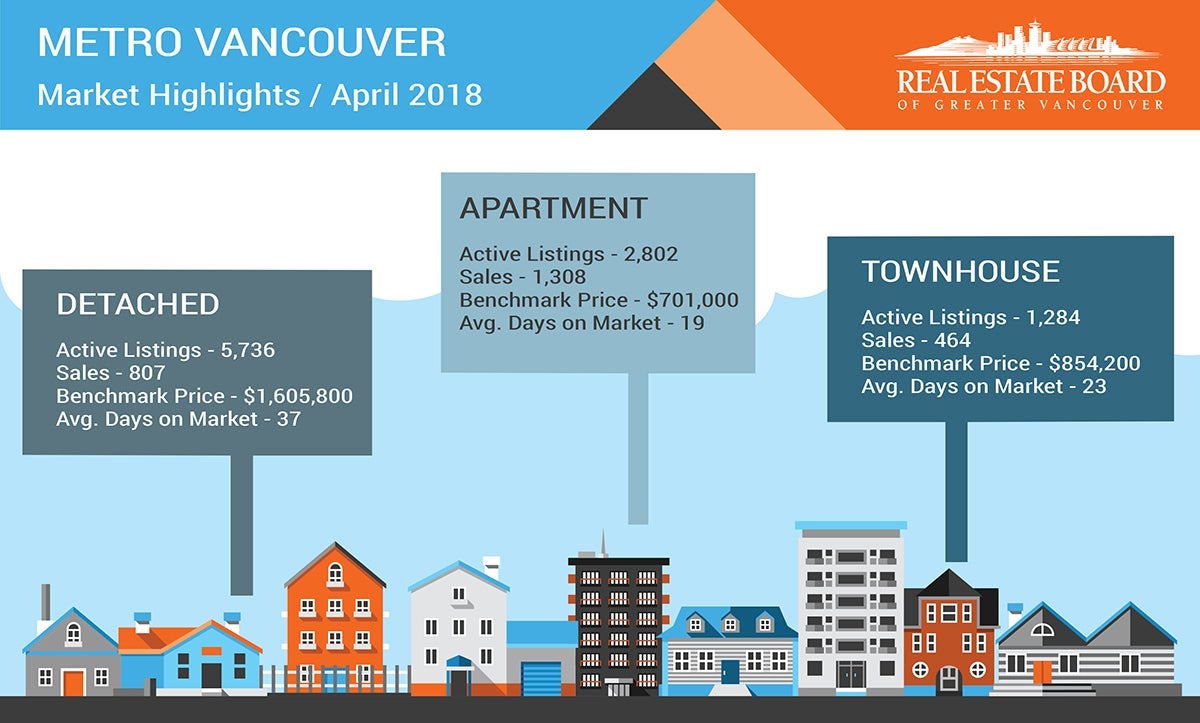 Your monthly update on the housing market stats from the REBGV. Here's a quick breakdown for you: 
- There are fewer home buyers and more sellers
- April was 22.5% below the 10-year sales average
- "Home buyers have more breathing room this spring. They have more selection to choose from and less demand to compete against," Phil Moore, REBGV President.
- For all property types, the sales-to-active listings ratio for April 2018 is 26.3 per cent. By property type, the ratio is 14.1 per cent for detached homes, 36.1 per cent for townhomes, and 46.7 per cent for condominiums.
If you have any questions, contact me!