Growing up Ina was a competitive athlete. She made a lot of sacrifices to work towards her dream. It wasn't easy, but she learned many invaluable life lessons along the way and created great memories. She now wants to help other kids pursue their dreams.  Ina started a Youth Sports Sponsorship, to award three talented youth from North Vancouver.
---
So excited for this year's athletes! We have two fresh faces, and one returning. Welcome Nadia, Ali and Sage!  See bios below.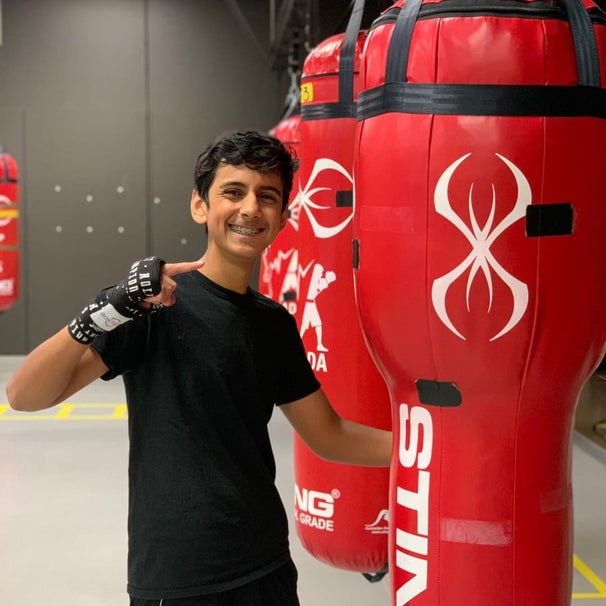 This is Ali Bieg.
Ali is a sixteen-year-old boxer that has played many sports including swimming, soccer, and baseball. Boxing since he was seven years old, he received gold at the provincial championships in early 2020. Since the beginning of 2021, he has been apprenticing as a boxing coach. Recently, Ali was invited to attend an assessment camp in Montreal run by Boxing Canada. He felt honoured to represent British Columbia, and he felt he was so fortunate to have had such an amazing opportunity with other athletes from around Canada. He trained at the Institut National du Sport du Québec, the same facility where Canada's Olympians train. He hopes through the sponsorship to continue to train hard and afford specialized equipment to represent British Columbia in the Nationals in 2022.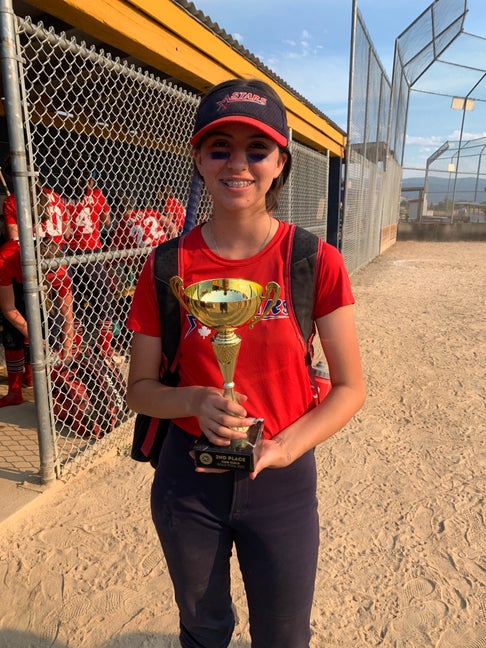 This is Nadia Baker.
Nadia is a fifteen-year-old athlete who loves playing multiple sports who started playing soccer for the North Shore Girls Soccer Club at the age of four. She has been playing on the gold-level team for North Shore Girls Soccer Club over the past few years. Nadia's main focus in sports though is in softball. Nadia's first year of playing for the North Shore Girls Fastpitch Association was when she was nine years old. She has played in every season since then, joining the Rep level team at the Under 12 Age Group. She is one of the pitchers for this team — this year on the U17 team. This past summer, she helped her team to win second place in the Province in the Provincials Tournament in Kelowna, BC.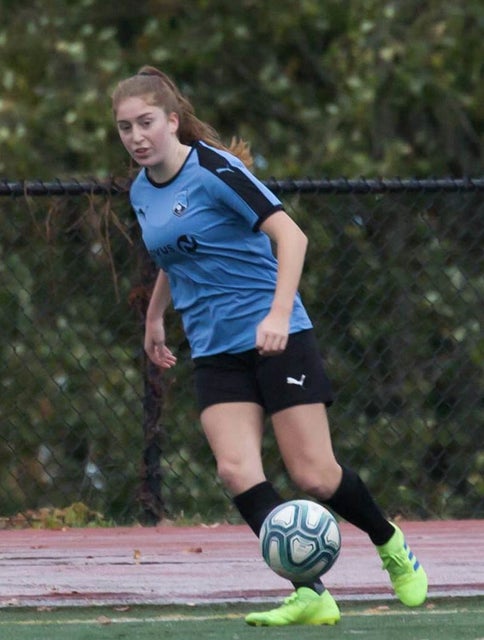 This is Sage Michaely. 
Sage is a 16-year-old soccer player, skier, rock climber, and outdoor enthusiast! After 12 years of playing soccer and endless hard work, she has earned her spot on one of the top soccer teams in BC, Mountain United FC. Most young women would be satisfied with this achievement, but Sage continued to push herself harder and she was named captain of her team in late 2019. In the past 2 years, she has continued to grow as a leader in the soccer community, setting a standard for work ethic, and working on her verbal skills such as directing warm-ups and drills with her team. This has been especially important because many players lost motivation when COVID-19 shut down sports, but Sage helped keep her team together and lead them through this tough time.
_________________________________________________________________________________________________________________
This year for our youth sports sponsorship, the competition was very tight. It's always difficult choosing, but we were able to narrow it down to three deserving athletes. This year we have two fresh faces, and one returning.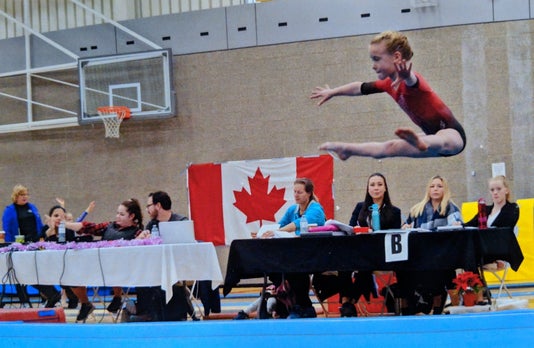 This is Chloe Watkins. She's an 8-year-old gymnast and she has a dream. Her dream is to perform at the Olympics and to be the best gymnast in the world. Chloe works very hard and puts her training first to make her dream come true. She is often the youngest one competing when she attends events, and this year she has over 6 competitions! She's excited to start competing outside of Canada.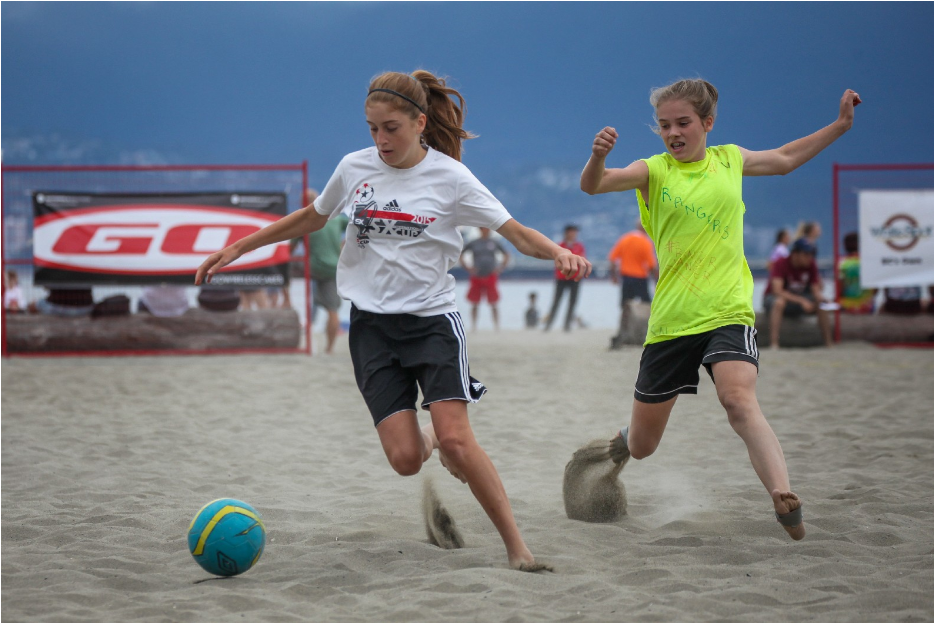 Meet Sage Michaely. She's a 13-year-old soccer player that has been playing since she could run. This year, Sage was selected for the Mountain United team in the BC Premier Soccer League. She continues to referee soccer games on the weekend while keeping up with practices and training. Her ultimate goal is to receive a soccer scholarship for university.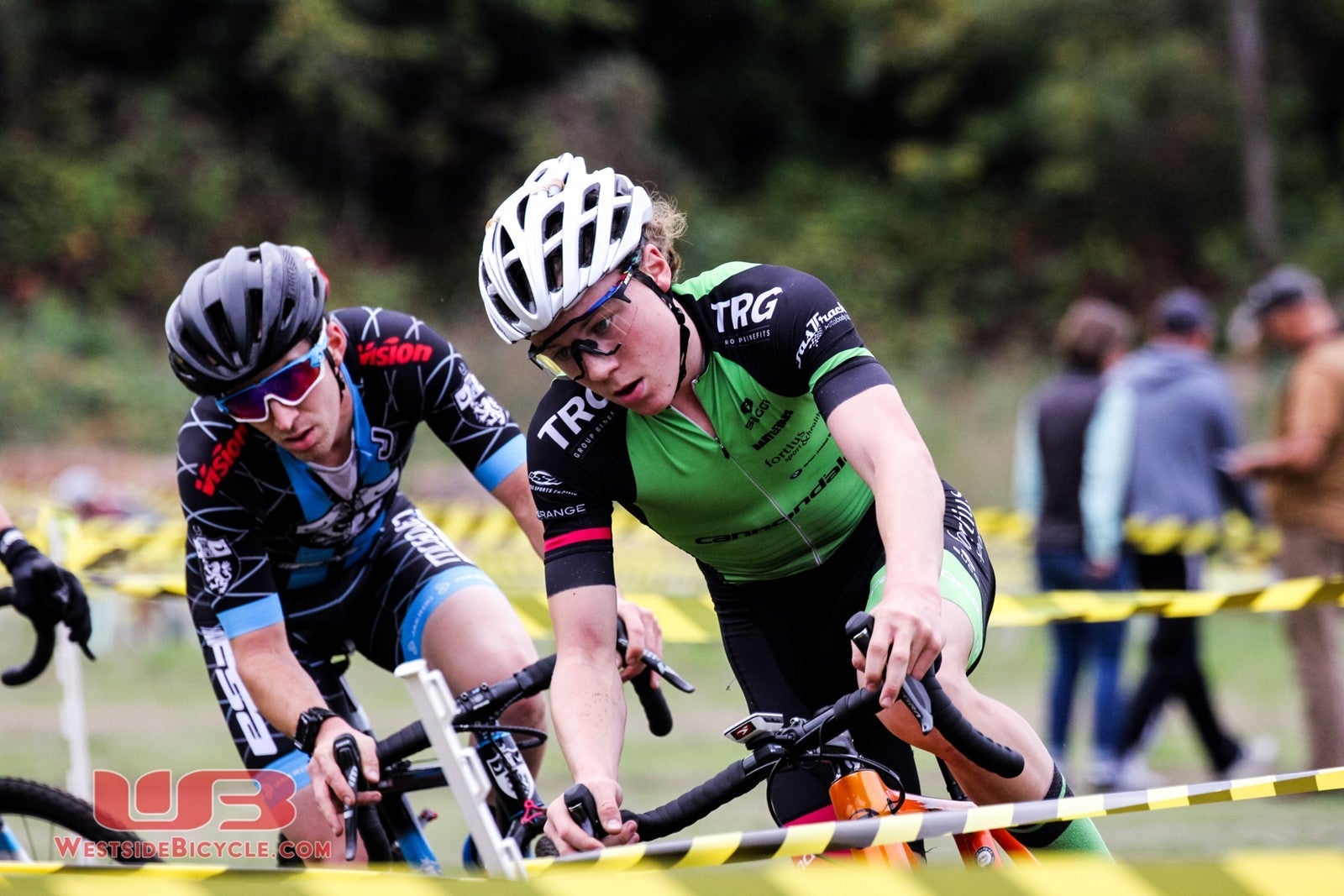 Cody Scott is an athlete we have supported for the past two years. He is a 16-year-old cyclist racing Cross Country MTB and Cyclocross since 2013. Over the years, Cody has worked very hard to improve as a competitor and also try new types of bike racing. This past year, Cody has done more travelling than ever before for his sport, including travelling to Quebec, Ontario and Alberta. His big goal for 2019 is to qualify for the Junior World Champs in August. 
_________________________________________________________________________________________________________________
This year, we have three fantastic athletes, and one returning, for 2018.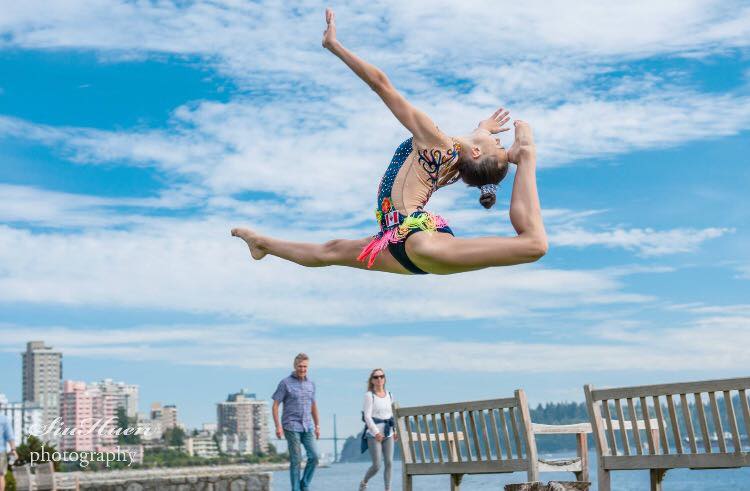 Meet Polly Krivchun. She's a 14-year-old rhythmic gymnast. Polly was born and raised on the North Shore to an athletic family who has supported her sports career since she was born.
She has won seven BC provincial championships and four western championships. Her biggest dream is to become an Olympian and represent Canada at the 2020 Tokyo Summer Olympic Games.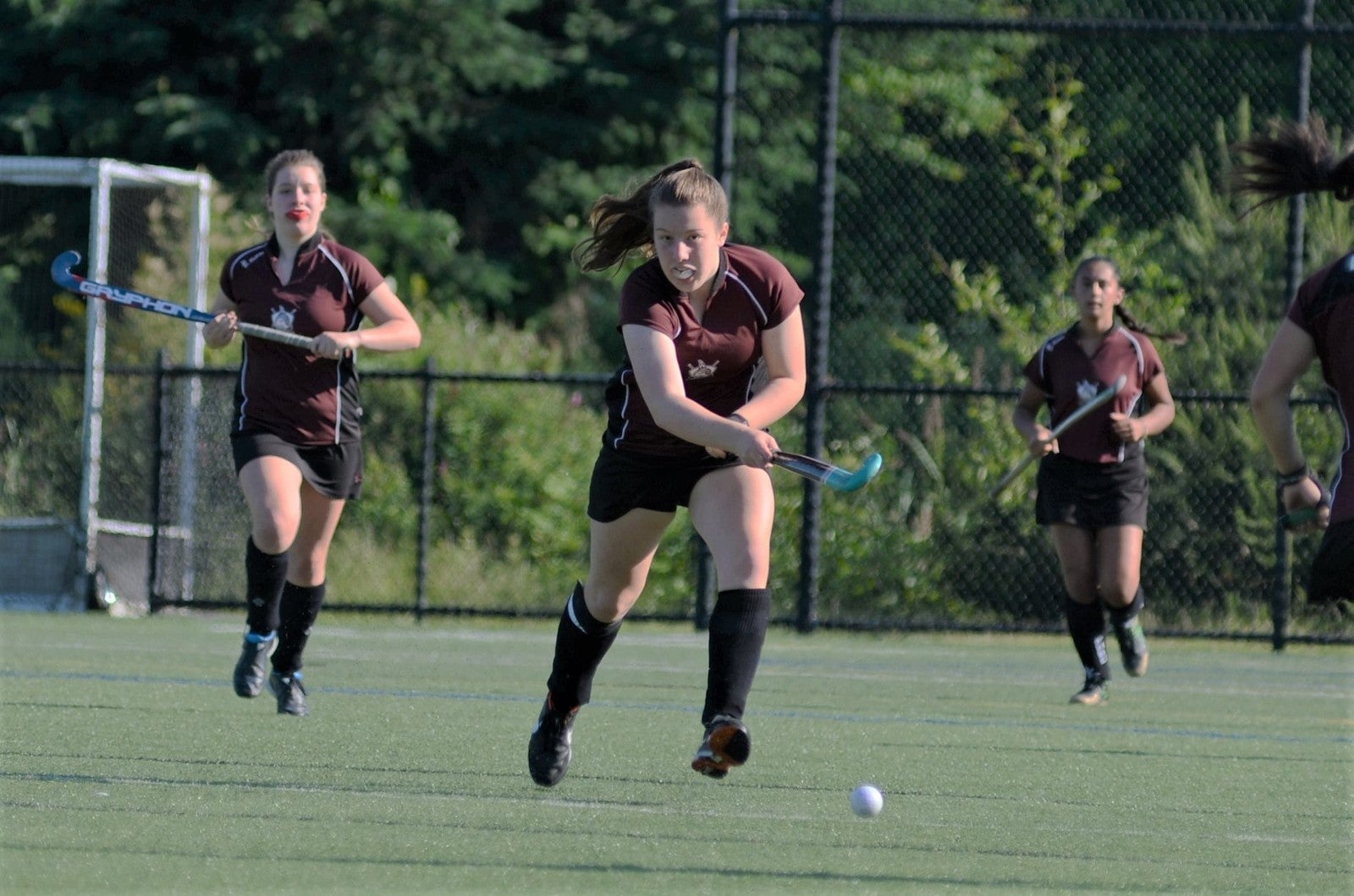 Meet Paige Sharpe. She's a 16-year-old field hockey player. Through her sport, Paige has learned many important things. Field hockey has pushed her to try her hardest even when it gets difficult, and with three siblings, it gets difficult. She has played on many teams and was selected this year to join Field Hockey BC's Train 2 Compete program. She has loved the sport since she was 7 and continues to train on her turf covered basketball court in her front yard. Paige's goal is to make Team BC. (Photo: On the Ball Sports Photography)


Meet Ges Bushe. He is a 16-year-old BC provincial medalist, cross-country and track runner. As a para-athlete, it hasn't been easy and requires a lot of training, butGeschooses to live his life without limits. He is now in his third season of running and continues to volunteer regularly at the community library and with the Canuck's Autism Network. His dream is to represent Canada at the Olympics.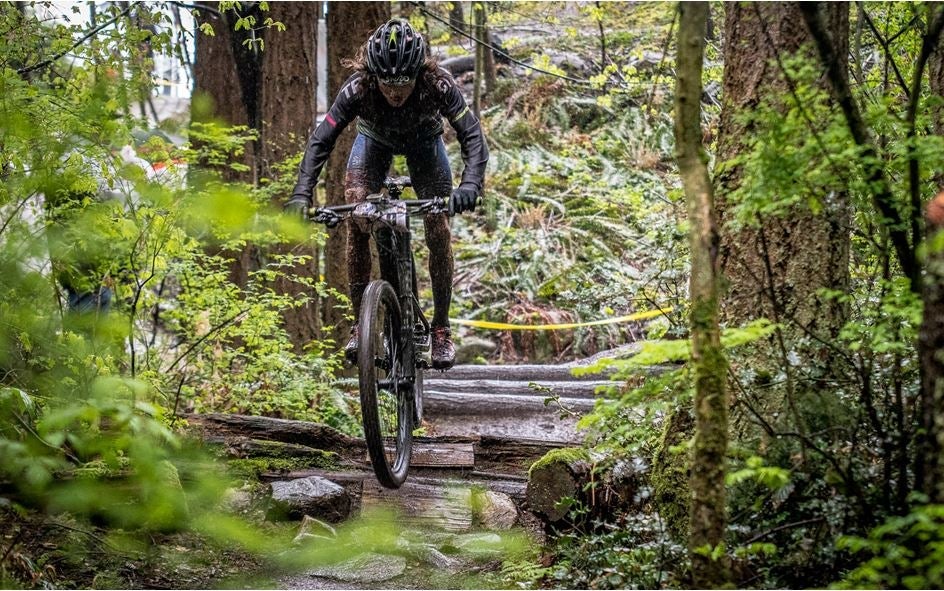 This year, we will continue to support Cody Scott, a 15-year-old biker. For more information about Cody, you can see his bio below. We are happy to watch Cody grow as an athlete and achieve his dreams. For 2018, Cody hopes to race a fewXCOCanada Cups, theXCOCanadian Nationals and the Cyclocross Nationals and Provincials. 

---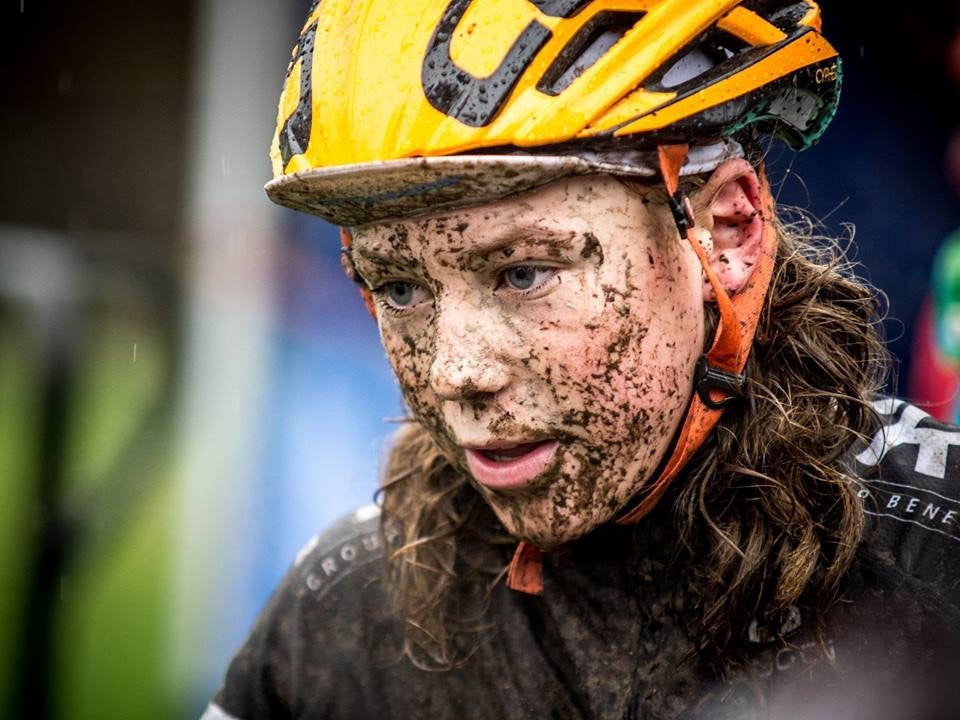 Meet Cody Scott a 14-year-old bike racer. He races for the youth development team Cannondale Fortius, and Road, Cross Country Mountain Bike and Cyclocross.
Cody came 3rd for 17 boys at the Cyclocross National Championships in Sherbrook, Quebec last year. His long-term goal is to compete in the 2024 Summer Olympic Games in cross country mountain biking.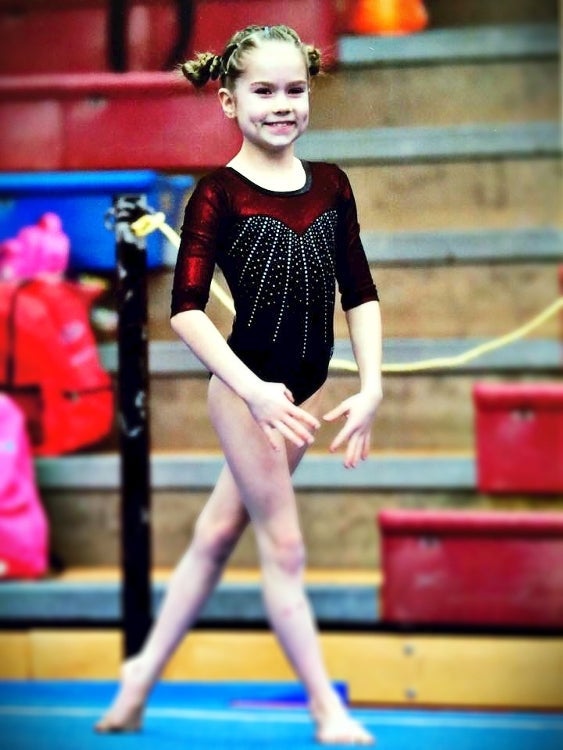 Meet Gemma Burton a 10-year-old gymnast. She is on the National Stream Competitive team at the Flicka Gymnastics Team training 25 hours a week.
She is planning on doing competitions in the US this year and has a long-term goal of competing to the 2024 Summer Olympic Games.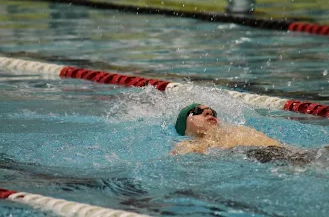 Meet Jake Judkins a 17 year old competitive swimmer with the Chena Swim Club. This is his second year being awarded the Youth Sports Sponsorship. He is part of the Senior National Group at his club swimming 28 hours a week. 
His main focus this year are Western Nationals and the Canadian Juniors.
---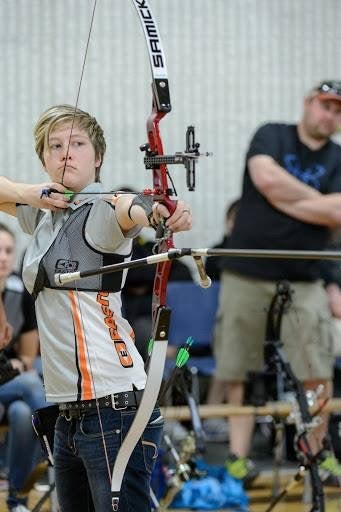 Meet Emma Hughes a grade 12 student at Carson Graham Secondary in North Vancouver. She has been involved in the sport of archery for six years competing at provincial, national and international events. In 2015, Emma was selected for the BC High Performance Team and earned at bronze medal in the field competition at Canada Nationals. 
Her goals include competing at the world rank Arizona Cup in April 2016 and to improve her national ranking at 2016 Canadian Nationals. This will set her up for her ultimate goal of being a member of the Canadian National Team earn a spot on the 2020 Women's Recurve Olympic Team.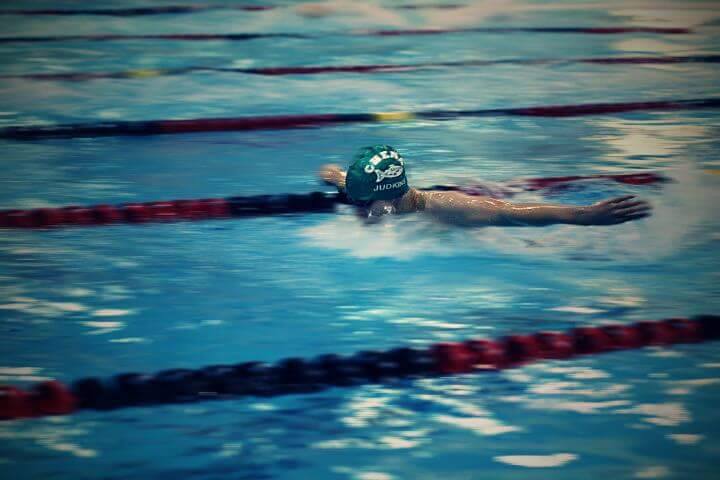 Meet 16 year old Jake Judkins from North Vancouver. He is a competitive swimmer with the Senior National Group of the Chen Swim Club. Not only does he swim over 24 hours  per week, he also does spin classes, yoga and personal training sessions.
He has competed at the AAA provincials and was recently training in California.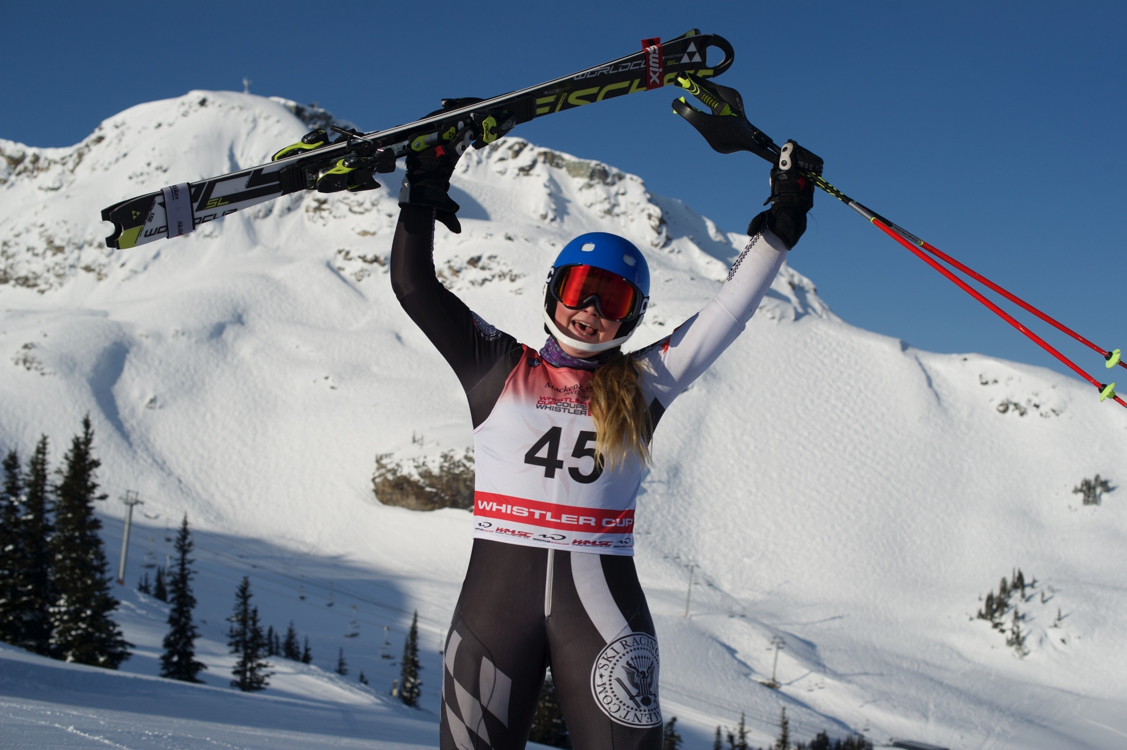 Meet 16 year old Frances MacDonald who is a FIS (Federation International Ski) Alpine Ski Racer. Frances has been skiing and racing on the North Shore since the age of 2. Last year she represented BC at the Canada Winter Games and placed 4th in the Slalom event. 
Frances' goals include qualifying for the BC Provincial Ski Team, competing and winning in Nor-Am races and making it to the World Cup circuit.
---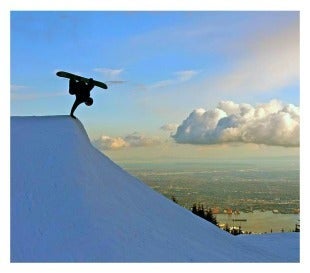 Meet 17 year old Zac Dolesky the top sponsorship athlete. Growing up in North Vancouver it is no surprise Zac fell in love with sport of snowboarding. Now he competes, has photo and film shoots and gets to travel to different events around the world for snowboarding. Notably, last year, he was invited to Snowboarder Magazine's "The Launch", which is an event for the world's best snowboarders under 21. He also currently sponsored by Burton Snowboards, Anon Optics, Analog Clothing, and Pacific Boarder. When he is not travelling, you may be able to spot him at Seymour, Grouse and Cypress this winter.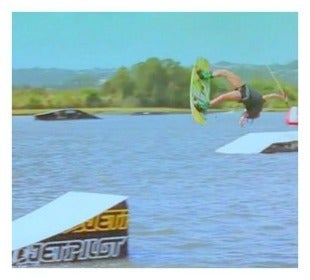 Meet 17 year old Michela Phillips, a Junior National Champion in wakeboarding. Due to the North Shore's extremely short summers, Michela spends a majority of her time in the gym to work on her strength and cross training with kickboxing and snowboarding. This year she is planning on traveling to Florida and Germany with the Canadian National Development Team to help her pursue her goals. Good luck Michela and we hope the sport grows here in North Vancouver!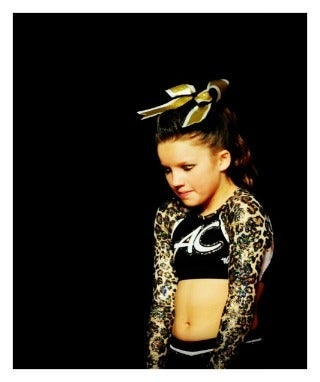 Meet 11 year old Maddie Holborn-Townsend, an elite cheerleader. She currently trains at one of the top facilities in the country, Absolute Cheer, which was BC's first and only team to attend 2013 Cheerleading Worlds. Having overcome medical issues, Maddie competes as an individual and on a team not letting anything stop her from becoming the champion that she is. We are so excited to hear about all of her adventures this season!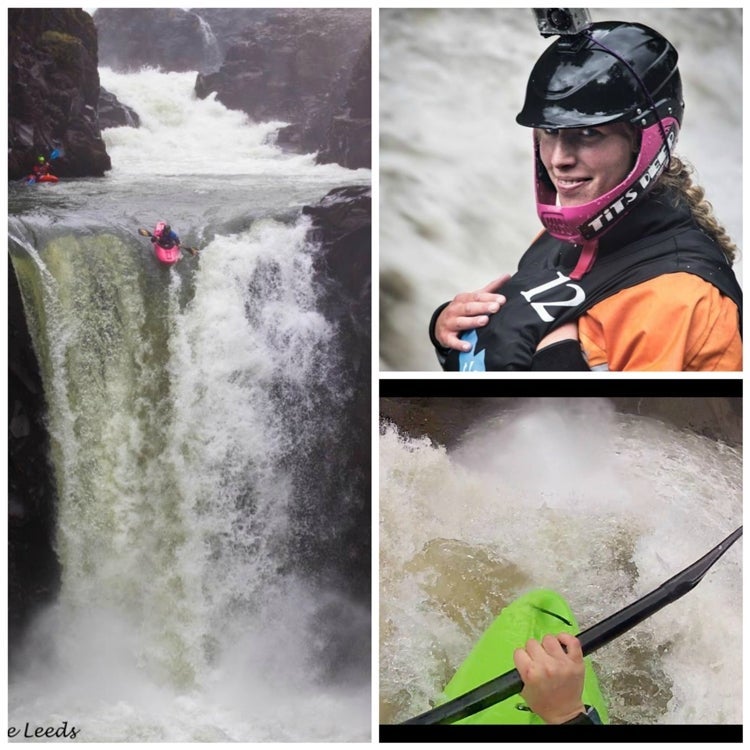 Katrina Van Wijk is a rising star in the world of whitewater kayaking, progressing kayaking more than any other female paddler on the water. Raised on the Ottawa River in Ontario, kayaking has been in Katrina's blood since she could walk. At the young age of 23 she continues to impress the men and women of the whitewater community by demonstrating success in extreme races and safe descents of class five whitewater. Katrina brings to the table a new outlook on women's roles in extreme sports and she is passionate and dedicated to helping women get recognized for their extreme sports accomplishments. She is the founder of TITS DEEP, a movement she created with the intention to give recognition to physically and mentally strong women in extreme sports. Katrina is a student studying graphic design and film at the Art Institute of Vancouver, and is excited to represent Ina Ervin, her aunt!
Ina has supported the 3POINTBASKETBALL after-school program by donating all the basketballs for the kids for 2018, 2019, 2020, and 2021.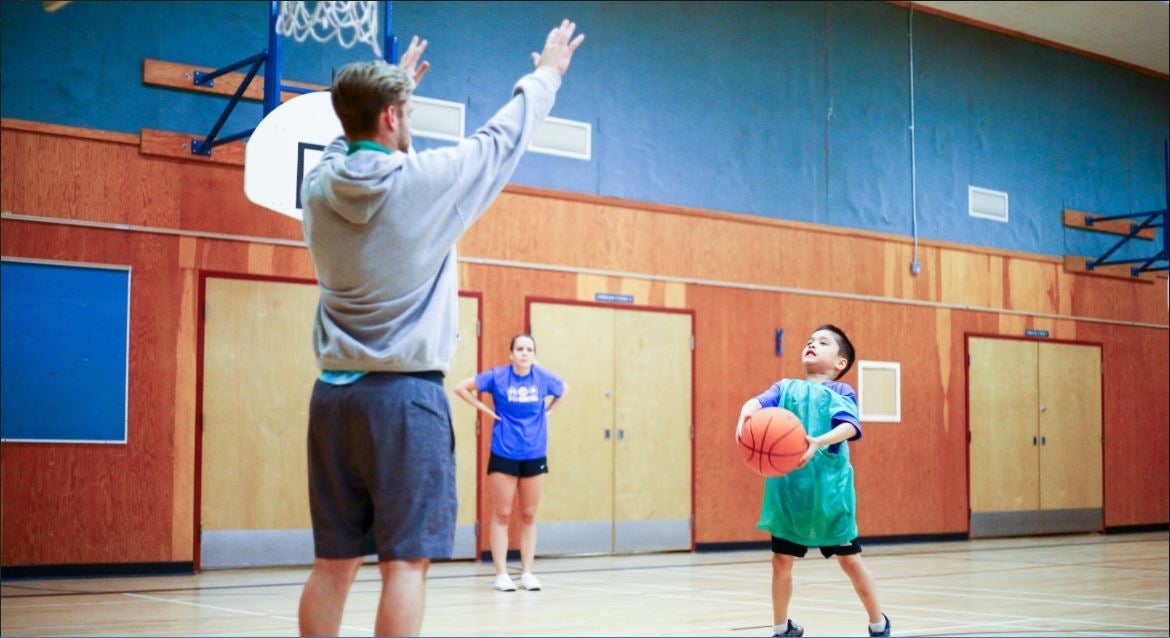 Ina is a proud sponsor and MC of the annual MPS Cove Fun Run. People affected with Mucopolysaccharide (MPS) lack particular enzymes necessary for normal cell degradation and recycling, substances store throughout their bodies, causing progressive damage to their hearts, bones, joints, respiratory systems and, sometimes, central nervous systems. The goal of the run is to raise awareness and to help raise money to improve the lives of those affected by MPS. To find out more and/ or register for next year's run 
click here
.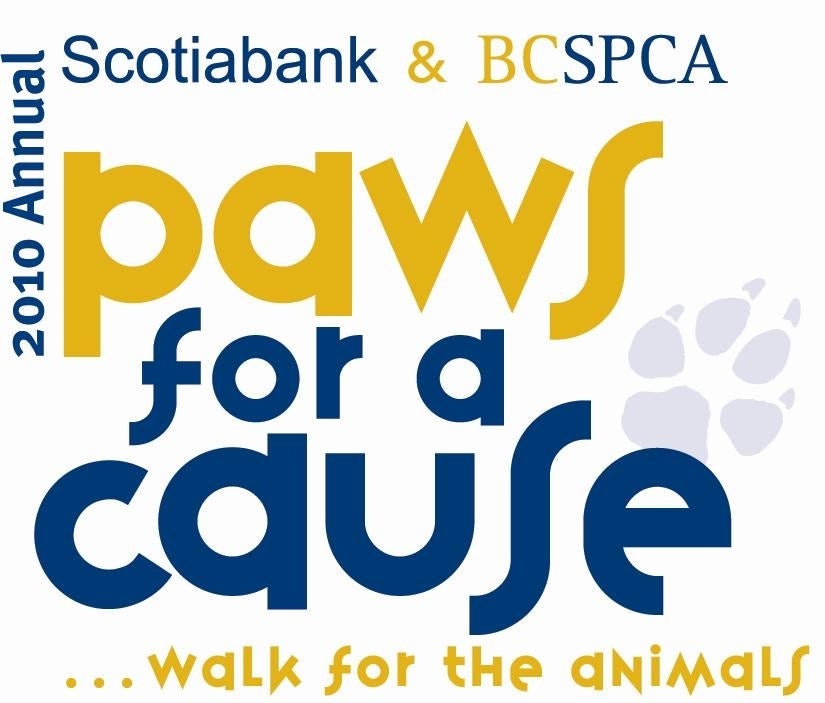 As a passionate animal lover, Ina Ervin was proud to sponsor of the 2010 Scotiabank & BC SPCA Paws for a Cause walk in Vancouver. Funds raised from this province-wide event, support the incredible life-saving work the BC SPCA does to help more than 28,000 injured, homeless, neglected and abused animals across B.C.