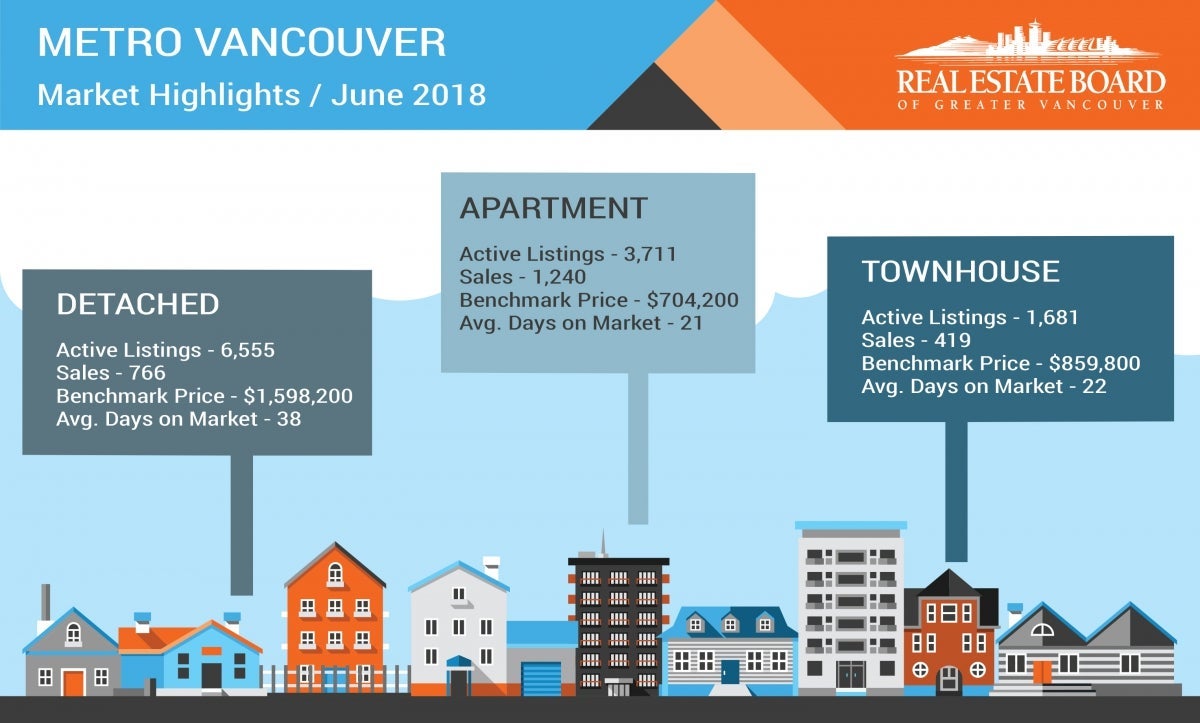 The REBGV have released their statistics for the month of June. There are some very interesting things to note about this year. Most important, the amount of homes on the market are at a three-year high, but sales are 28.7% below the 10-year June average. 
There was a decrease in listings put onto MLS from both last year to this year and last month to this month. 
Detached homes are officially entering a buyer's market, and townhomes and apartments are also decelerating. 
For all property types, the sales-to-active listings ratio for June 2018 is 20.3 per cent. By property type, the ratio is 11.7 per cent for detached homes, 24.9 per cent for townhomes, and 33.4 per cent for condominiums.

According to Phil Moore, REBGV president: "Buyers are less active today. This is allowing the supply of homes for sale to accumulate to levels we haven't seen in the last few years. Rising interest rates, high prices and more restrictive mortgage requirements are among the factors dampening home buyer activity today."