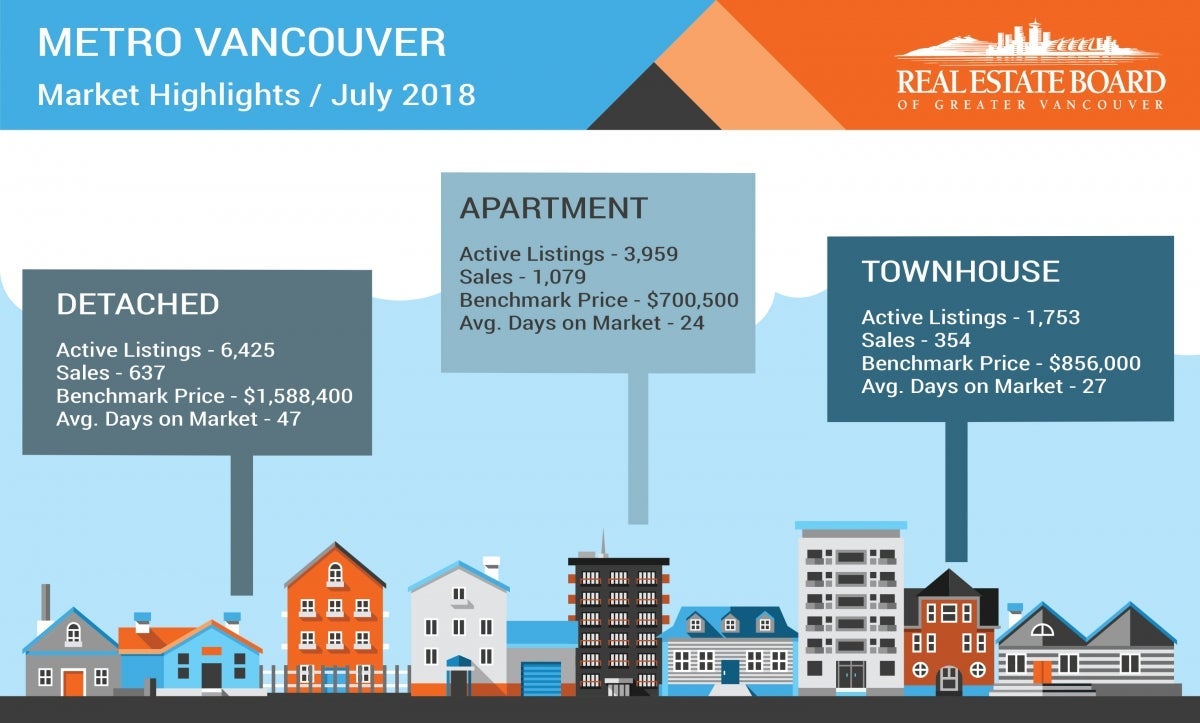 Some interesting things to note about this month's housing sales in Metro Vancouver. Sales have been the lowest levels for July since 2000. 
The 
Real Estate Board of Greater Vancouver (REBGV) reports 
that residential property sales in the region totalled 2,070 in July 2018, a 30.1 per cent decrease from the 2,960 sales recorded in July 2017, and a decrease of 14.6 per cent compared to June 2018 when 2,425 homes sold.

"With fewer buyers active in today's market, we're seeing less upward pressure on home prices across the region," Phil Moore, REBGV president said. "This is most pronounced in the detached home market, but demand in the townhome and apartment markets is also relenting from the more frenetic pace experienced over the last few years."

"Summer is traditionally a quieter time of year in real estate. This is particularly true this year," Moore said. "With increased mortgage rates and stricter lending requirements, buyers and sellers are opting to take a wait-and-see approach for the time being."