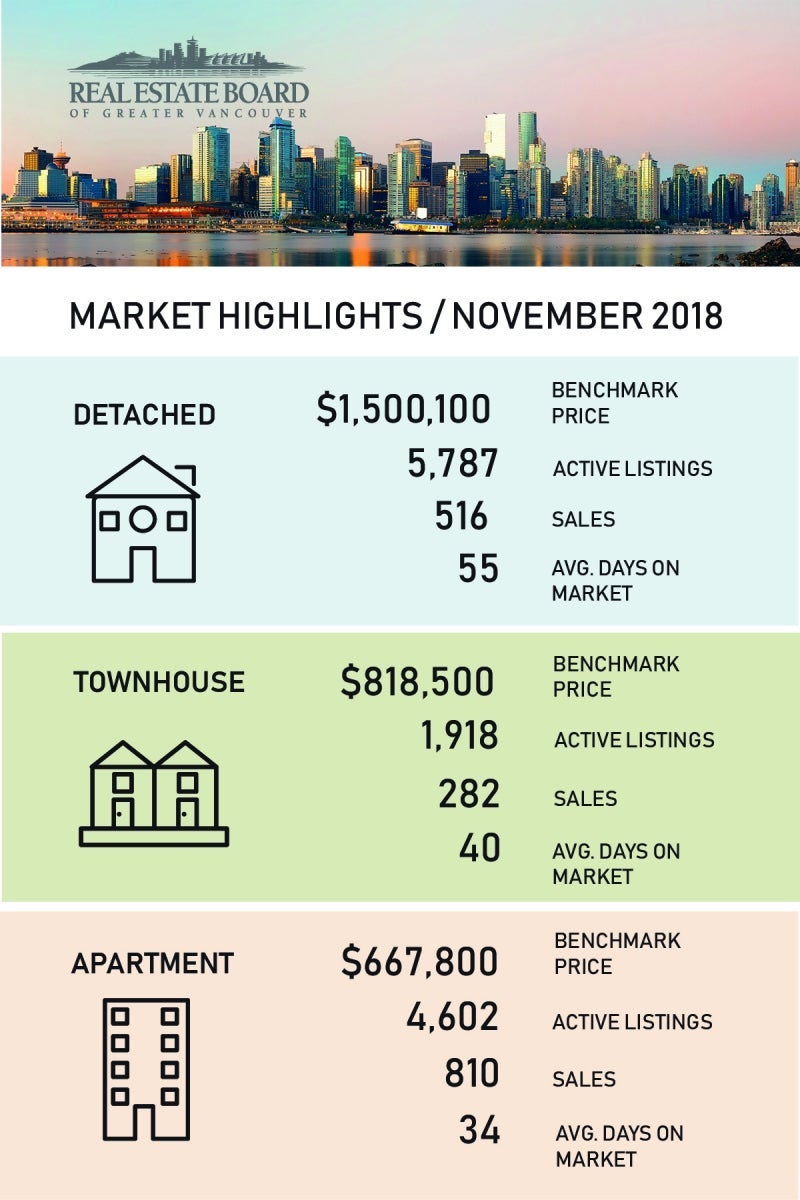 According to the Real Estate Board of Greater Vancouver, home sales are down across all property types and buyer demand is very low.  
They report that residential home sales totalled 1,608 in the region in November 2018, a 42.5 per cent decrease from the 2,795 sales recorded in November 2017, and an 18.2 per cent decrease compared to October 2018 when 1,966 homes sold.

Last month's sales were 34.7 per cent below the 10-year November sales average and was the lowest sales for the month since 2008.

"Home buyers have been taking a wait-and-see approach for most of 2018. This has allowed the number of homes available for sale in the region to return to more typical historical levels," Phil Moore, REBGV president said. "This activity is helping home prices edge down, across all property types, from the record highs we've experienced over the last year."

"Home prices have declined between four and seven per cent over the last six months depending on property type. We'll watch conditions in the first quarter of 2019 to see if home buyer demand picks up ahead of the traditionally more active spring market," Moore said.